---
Our new logo
Please join our virtual meeting on February 6th at 1:00pm.
( Check your SOOS membership newsletter to obtain the current access. )
Speaker:
Wendy Mazuk
Topic:
Dendrophylax lindenii: The Ghost Orchid of the Everglades
( Photos for Virtual Show Table have to be received by Wednesday February 2nd )
Speaker's Biography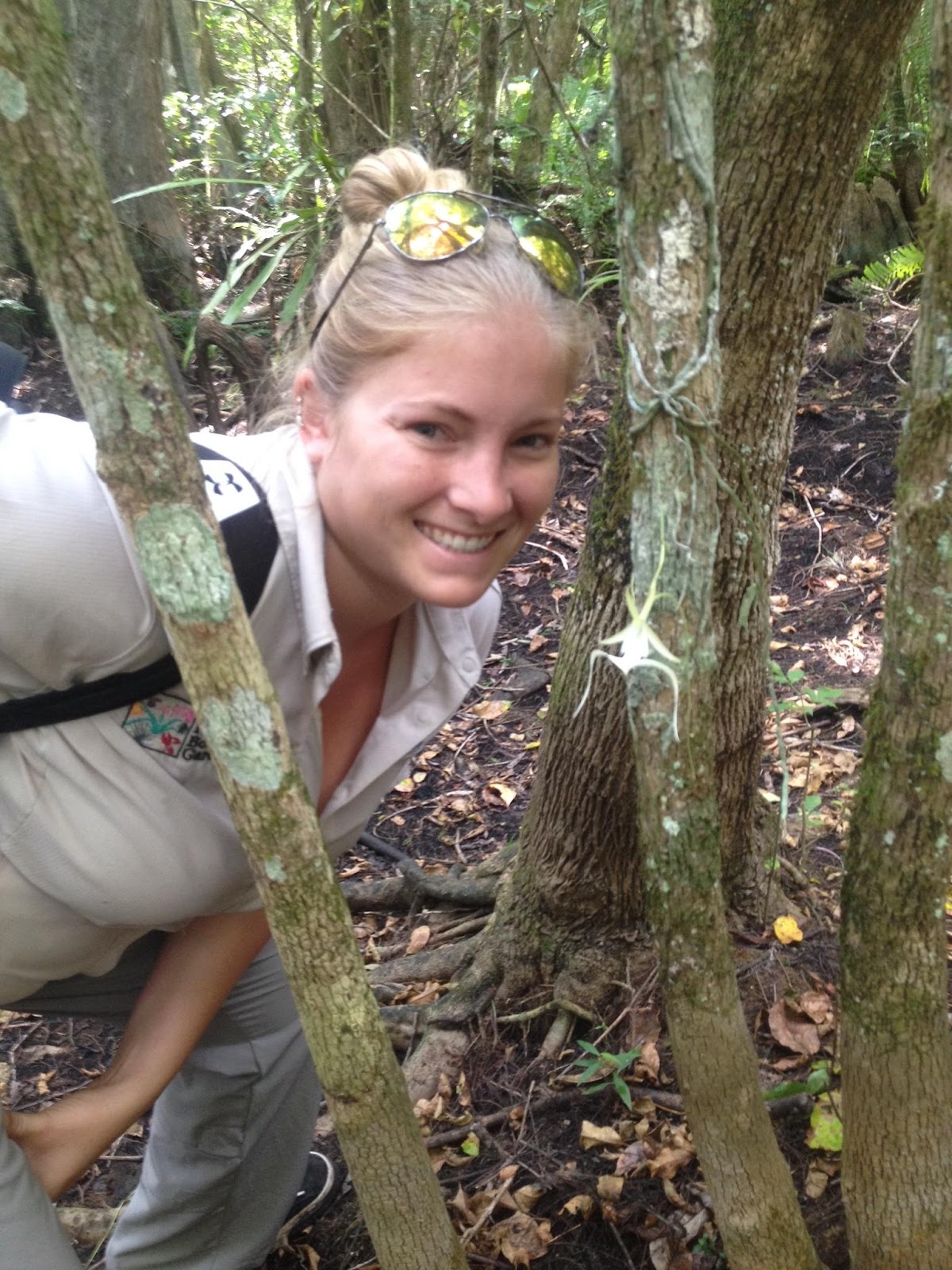 Wendy Mazuk has been immersed in the orchid world since 2008. Starting from a free class on orchids from Broward Orchid Supply and quickly learning much about everything orchids that you can, and later working the large orchid shows with BOS.
Throughout her time at Florida Gulf Coast University, she did many projects on the Ghost Orchid,Dendrophylax lindenii, including her senior research projects, which lead to researching the poaching of orchids in the Fakahatchee Strand State Preserve.
Graduating FGCU with a Bachelor's Degree in Environmental Studies. Wendy also helped with camera work and collecting data every summer with park rangers and environmental scientist, so much so that she has a slough named after her.
Wendy was also one of the Directors of Education for her local Gulf Coast Orchid Alliance, in Naples, FL.
She has also published articles on the Ghost Orchid.
She has begun to start her own part time business helping people with their orchids at home, doing classes and lectures.
Most recently she held a job with the Florida Department of Agriculture in Miami, working in the heart of Redlands. Currently she is working as a Landscaping Manager at a resort in the Bahamas. Continuing to enjoy learning and working in a new environment and of course setting up a new orchid collection.
Virtual January meeting to celebrate SOOS
50
To adjust sound volume or to enlarge into full screen by clicking on the video
Music Credit: http://creativecommons.org By: Kevin MacLeod
Watch Full Show Table December 2021 with narration on Youtube.com
The Vidal Bay property acquisition project on Manitoulin Island is now complete. SOOS made a donation of $25,000 to this project.
SOOS Land Acknowledgement
SOOS acknowledges that we are meeting on the traditional territory of many nations, including the Huron-Wendat, the Petun, the Seneca, the Anishnabeg, and the Mississaugas of the New Credit.This territory is covered by the Dish With One Spoon Wampum Belt Covenant, an agreement between the Haudenosaunee and the Ojibwe to care for and share the lands and resources around the Great Lakes.This territory is still the home of many Indigenous people from nations across Turtle Island, and we are grateful for the opportunity to meet here today.