---
Further meetings, speakers and topics:
Jun 5th
Bill Thoms
Topic: What's new in Bulbos and how to grow them well …more details
Aug 7th
OrhcidFest
In-person one-day Sale
Free Admission
Sep 4th
Phil Spence
Topic: Latouria Dendrobiums
Oct 2nd
Marcel Bénéteau
Topic: The Orchids of Manitoulin
Nov 6th
Drew Goddard
Topic: This Side of Paradise, Novelty Phalaenopsis
Dec 4th
Annual Auction, Pot Luck Lunch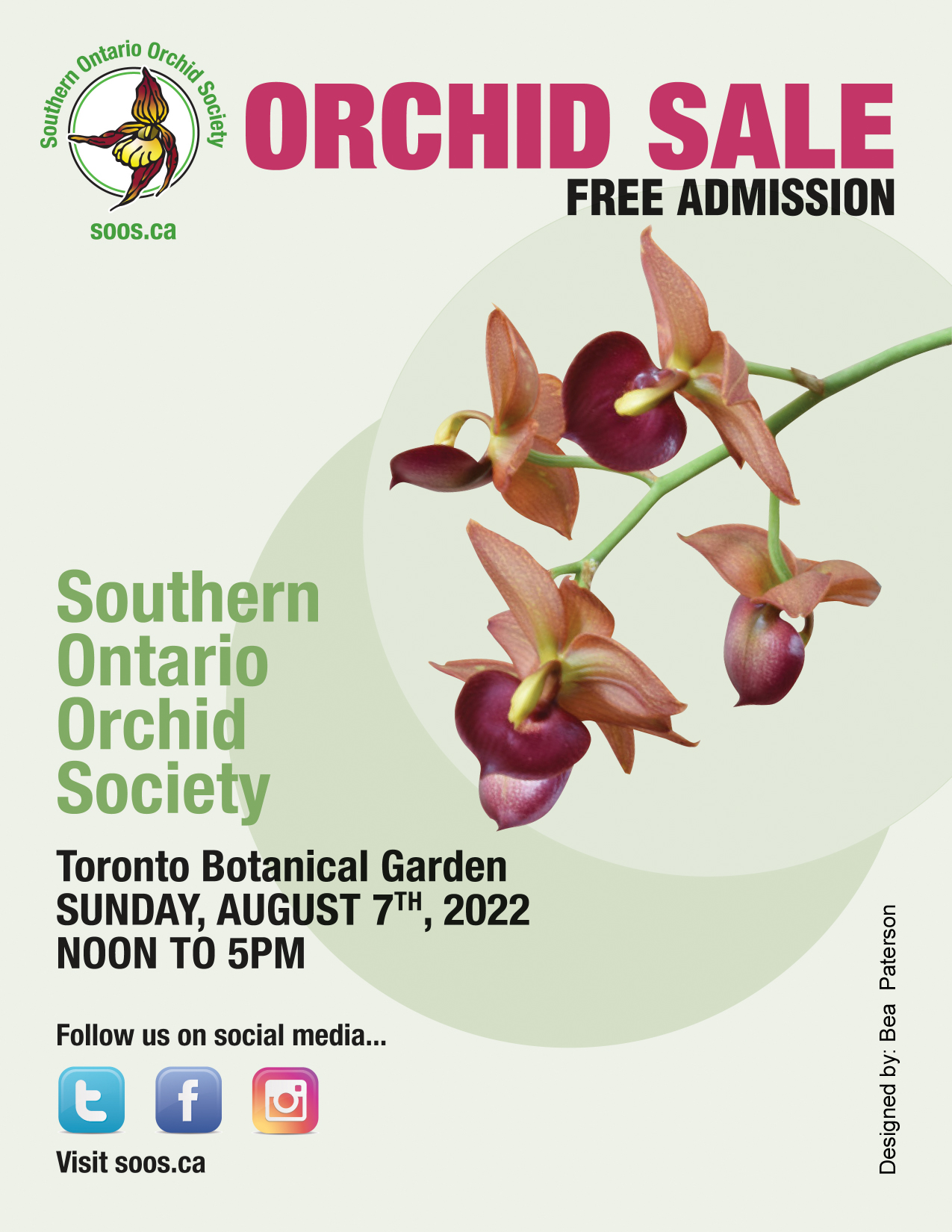 If you are willing to help out at our one-day sale on August, Please email to: volunteer@soos.ca
Awards of the show table at March meeting
To adjust sound volume or to enlarge into full screen by clicking on the video
Music Credit: http://creativecommons.org By: Kevin MacLeod
☞

orchid-gami for sale – great seasonal presents more details
The Vidal Bay property acquisition project on Manitoulin Island is now complete. SOOS made a donation of $25,000 to this project.
SOOS Land Acknowledgement
SOOS acknowledges that we are meeting on the traditional territory of many nations, including the Huron-Wendat, the Petun, the Seneca, the Anishnabeg, and the Mississaugas of the New Credit.This territory is covered by the Dish With One Spoon Wampum Belt Covenant, an agreement between the Haudenosaunee and the Ojibwe to care for and share the lands and resources around the Great Lakes.This territory is still the home of many Indigenous people from nations across Turtle Island, and we are grateful for the opportunity to meet here today.
Our new logo