---
Join our in-person and virtual meeting on November
5

th at

1:00

pm.

( Check your SOOS membership newsletter to obtain the upcoming access code for the virtual meeting. )
Speaker:
Jyotsna Sharma
Topic:
Invisible partners of Orchids
Vendor Sales at the TBG Noon to 1:00pm.
( Photos for Virtual Show Table have to be received by Wednesday Nov. 1 st )
Further meetings, speakers and topics:
Dec 3rd
Annual Auction and Pot Luck Lunch
Jan 7th
Terry Kennedy
Preparation for a Show
Jan 28th
Daniel Mok
History and mystery of orchids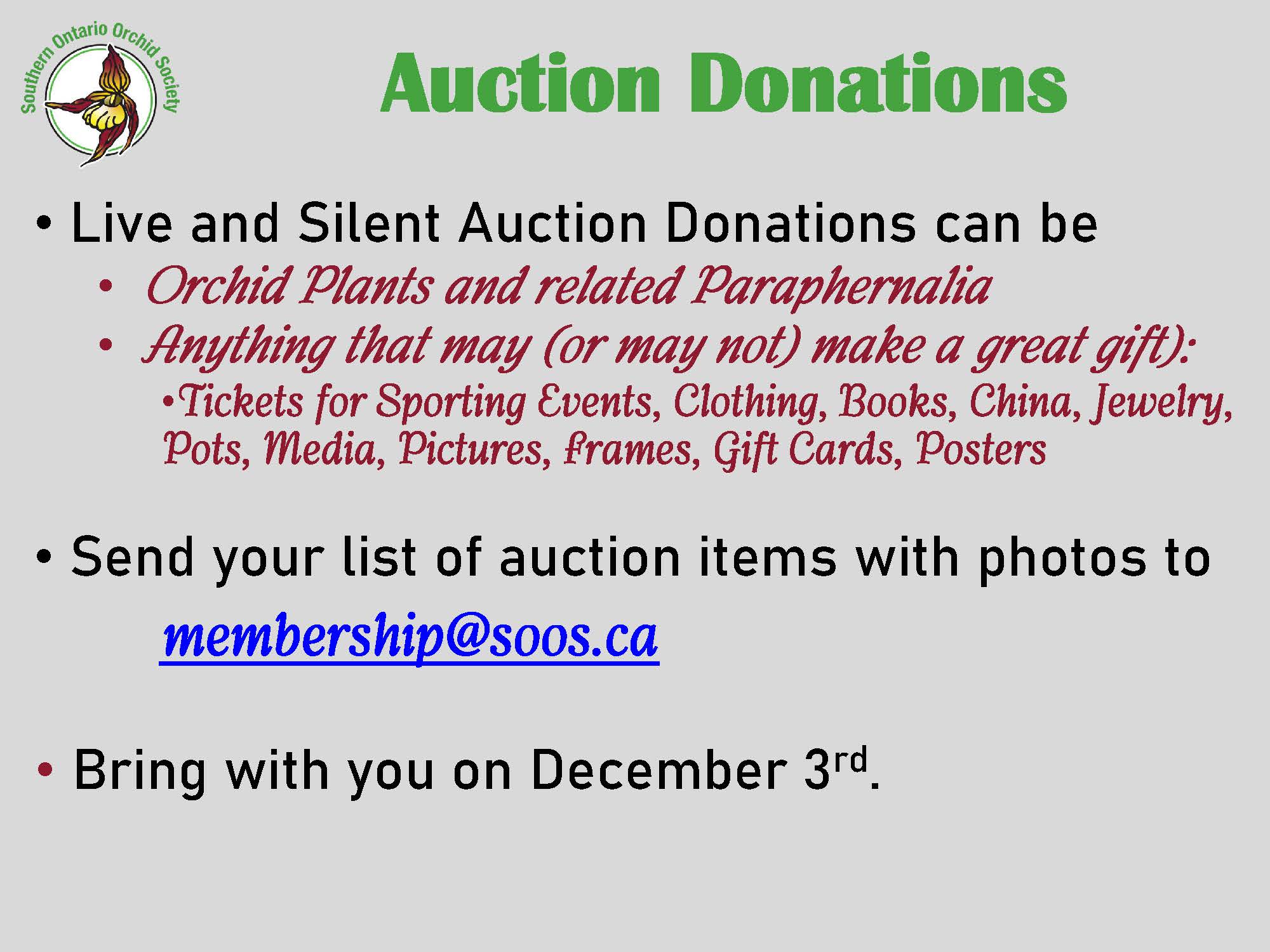 SOOS has donated $20,000 to help the NCC protect more of the Saugeen Bruce Peninsula through this initiative.
☞ They are still looking for additional funding. Any amount helps.
☞ Go to Sturgeon Bay Project Sheet for more information
☞

☆☆☆☆

Contact info about the confirmed vendors of our Annual Show

2024

. . . more details
☞

☆☆☆☆

Scattershot Pictures of the Annual Show

2023

. . . more details
☞

☆☆☆☆

One year membership $

10

for growers

25

years old and younger . . . more details