Join our Hybrid in person and virtual meeting on June
5

th at

1:00

pm.


( Check your SOOS membership newsletter to obtain the upcoming access code for the virtual meeting. )




Speaker:

Bill Thoms,
Topic: What's new in Bulbophyllum and how to grow them well
( Photos for Virtual Show Table have to be received by Wednesday June

1

st )
Vendor Sales in person only at the TBG Noon to

1:00

pm.
Many more for In-person meeting at the TBG
Retail sales
Show table
Members' Sales
Orchid Doctor
Raffle
Coffee and snacks
Awards for the show table
Points will be given in the usual manner towards the 'Orchid Grower of the Year' program for participation and winning. Winners will be posted on the SOOS website and the SOOS YouTube Channel.
Categories will be the same for both in-person and virtual show tables: Cattleya Alliance, Vanda Alliance, Cypripedium Alliance, Oncidium Alliance, Dendrobium Alliance, Cymbidiinae/Catasetinae, Miscellaneous and Displays.
Further meetings, speakers and topics:
Aug 7th
OrhcidFest
In-person one-day Sale
Free Admission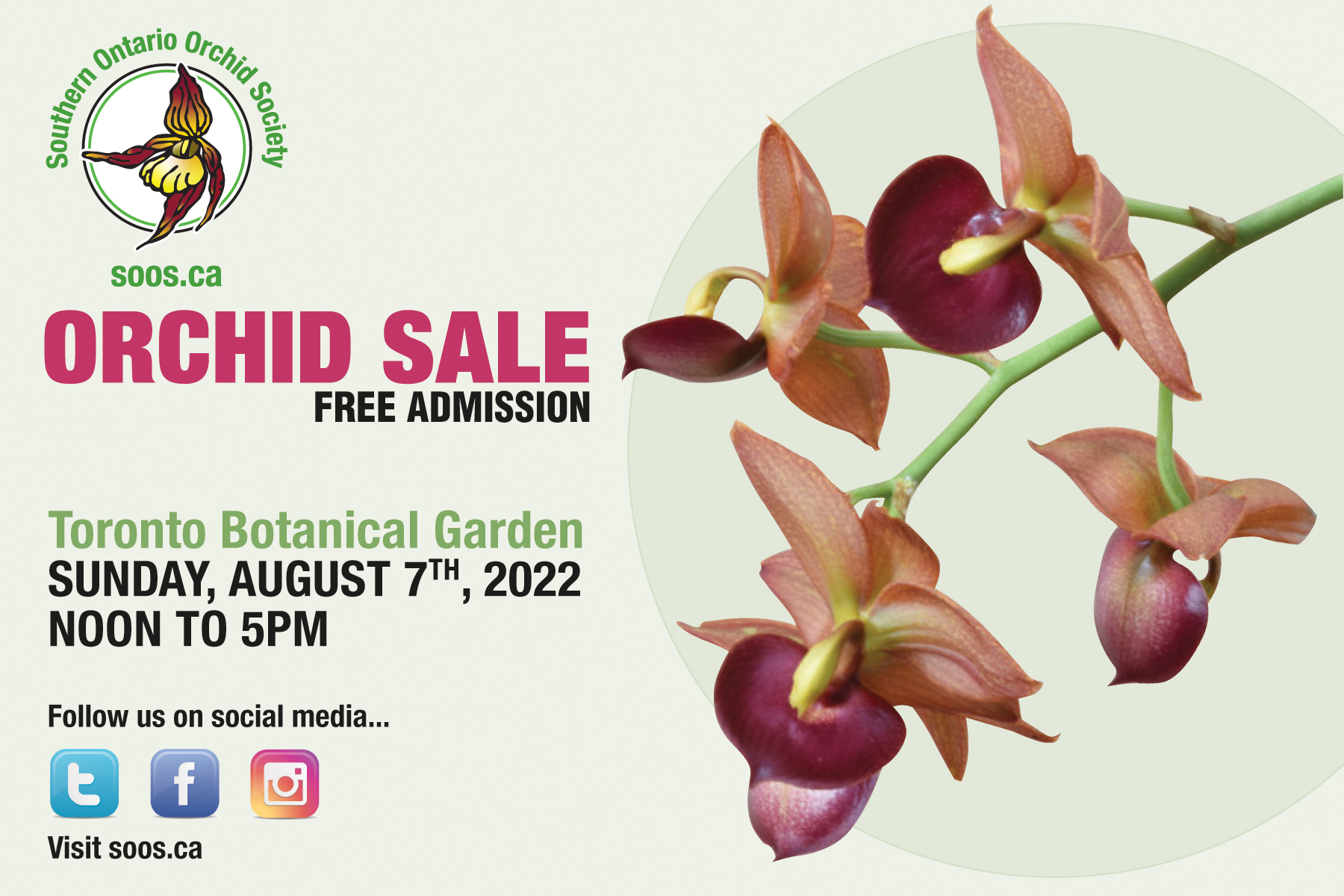 Sep 4th
Phil Spence
Topic: Latouria Dendrobiums
Oct 2nd
Marcel Bénéteau
Topic: The Orchids of Manitoulin
Nov 6th
Drew Goddard
Topic: This Side of Paradise, Novelty Phalaenopsis
Dec 4th
Annual Auction, Pot Luck Lunch